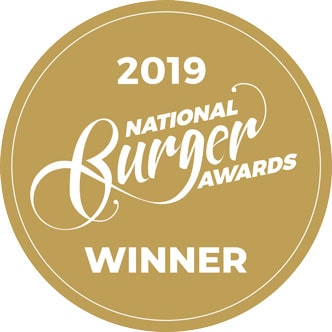 National Burger Awards Winner 2019
Welcome to Squeezed. We are a national award winning burger restaurant squeezed into two converted shipping containers on Bristol's harbourside. Our flipping adventure began back in the summer of 2017, just a lemons toss from where we are today.
We keep it simple – serving a small selection of burgers, fries, homemade lemonades and dessert. What make us special is that everything you'll consume is made fresh, onsite in the shipping container restaurant. Alongside high quality meat, we build flavour around our patties with some truly unique and tasty sauces – creating a burger like nowhere else.
We put as much emphasis into our drinks as we do our burgers too – crafting everything with love and attention and proving that the entire (fairly) fast food experience can be of outstanding quality.